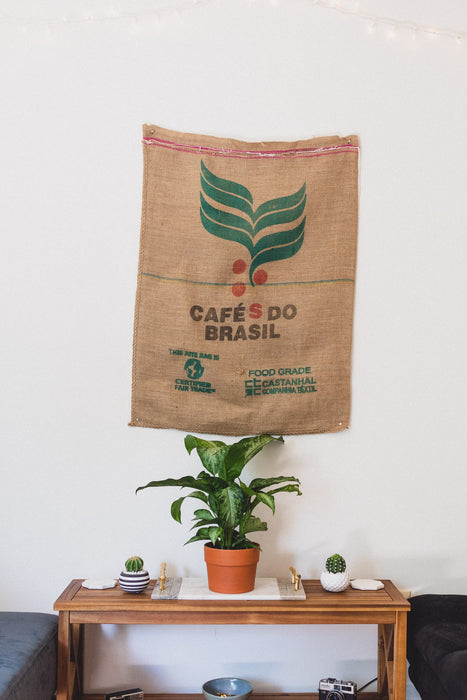 5 Burlap Coffee Bags (Various Colors & Styles)
Burlap Coffee Bags Printed With Their Place Of Origin
They are very sturdy (they each originally held 132-154 lbs. of coffee beans) and are great for a variety of uses.
- Use in the garden for to protect or pot plants, trees, or to hold your tools
- Great for various craft projects such as pillows, purses, rugs, drawstring bags, hotpads, etc
- Nail straight into the wall to add a decorative element to any room
Only $10 for 5 bags!