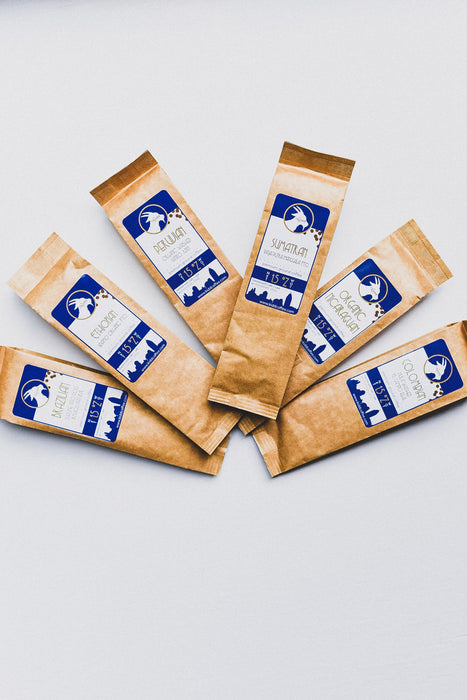 Travel the world with Kidd Coffee! We will surprise you with new destinations each month! Our sample packs work wonderfully as gifts for the coffee lover in your life or a fun way to try something new for you!
- Choose 6 or 12 regional packs
- Coffees are randomly selected


Enjoy Cincinnati's favorite small-batch-roasted premier coffee bean!   
- From the Kidd Family to Yours
* Subscription Available -
Never run out of coffee again! We offer subscription times 30 or 60 days! Avoid the hassle of constantly ordering online!
* Returns -
Free and easy returns; satisfaction guaranteed!
Kidd Coffee Club
SUBSCRIPTION DETAILS
-Now save 10% and receive $3 flat rate shipping on every subscription order-
- Try new flavors each month with our fully customizable subscription - 
- Coffee delivery every 30 or 60 days - 
- No commitment, cancel anytime -