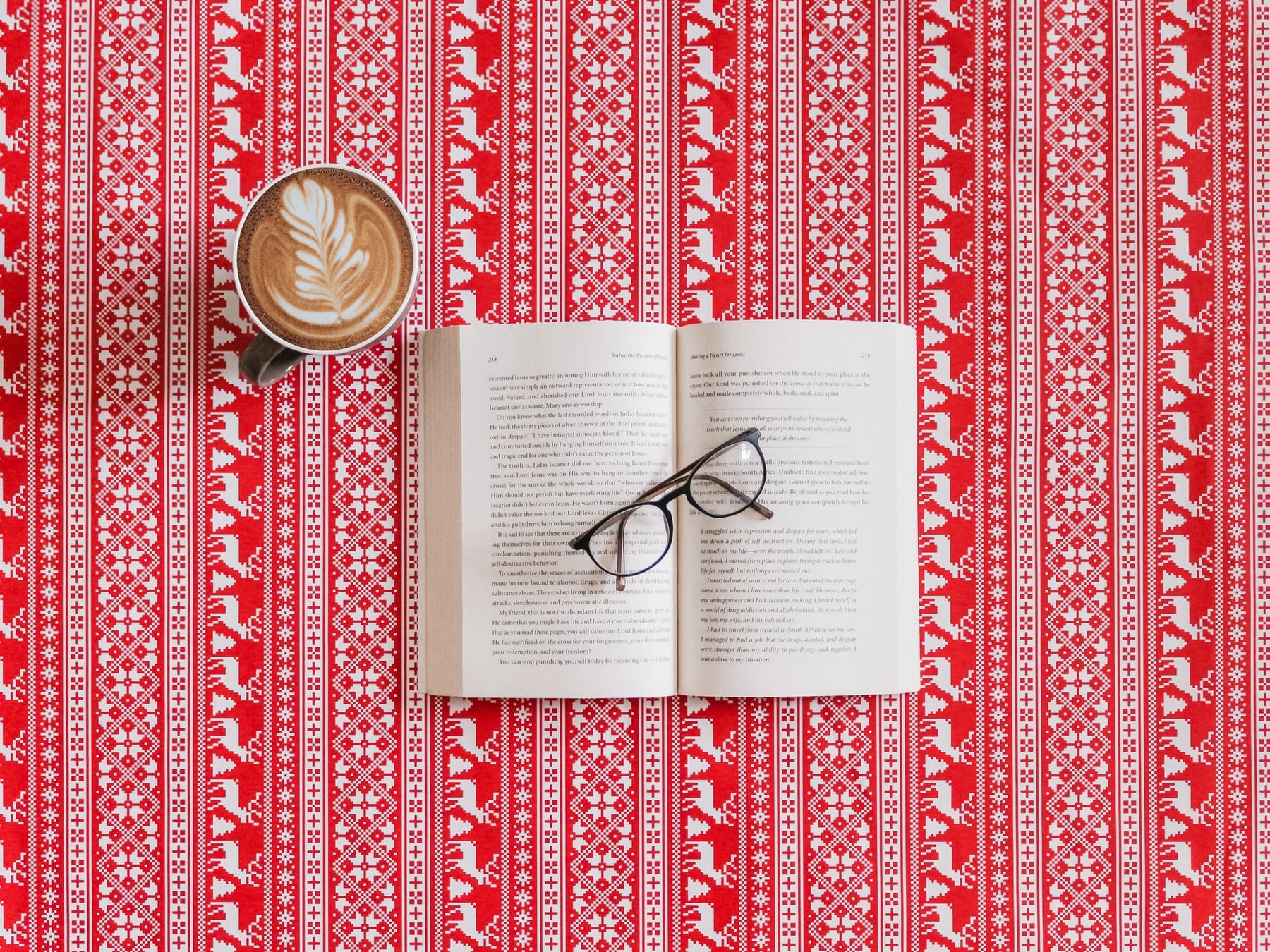 Christmas Gift Guide For Coffee Lovers 2021
With the holiday season upon us, it's likely that you're looking to shop for gifts for your loved ones. As someone who loves coffee and is always interested in unique gifts for my family and friends, I decided to put together a list of coffee-related items that I thought enjoyers of the magical elixir might like.
Our first gift idea on the list is also possibly the cutest. All you have to do is send them a short description of each person you want on a mug and they make the magic happen from there! This is such a wonderful gift for family friends that everyone in the home can enjoy. Just think how adorable it'll be for them to sit around the fire on Christmas Eve and sip on hot coco from their matching mugs! We won't judge if you want to get your own family a set as well...
We all know a chronic iced coffee drinker...well, the next two gifts are for them. You may be thinking; "Really? I'm supposed to gift a straw?" Though I'd recommend this as a secondary gift along with a mug or travel thermos; it's a great gift for a friend who is environmentally conscious. Also, most restaurants and coffee shops have discontinued straws. Now, your friend will never be left without one!
As a chronic iced coffee drinker myself, buying this bad boy saved me a lot of money in the long run. It's super easy to use and has a sleek design that will look great in any home. I can't express how great of a gift it is to have iced coffee on tap at all times! It's also pretty impressive to my house guests.
Okay, so everyone knows the ChemeX is the most trendy, cool looking, and tastiest way to make coffee at home. Receiving one as a gift alone would be amazing. But if you're looking to take it to the next level and create a super special gift that will remind your significant other of you every morning when they brew their good ole' cup of joe... then go all out and get it engraved with a special message or date! Though this is one of our more expensive options, it's sure to be super special gift they'll treasure for years to come. Check out their engraving options 
here.
Do you have a coffee loving friend that also has a sweet tooth? 
Chocolate...and coffee...together?? Honestly, what could be better than that! This is definitely a smaller gift that would be best paired with a few other small gifts or put inside a coffee mug. You could also bake some homemade brownies, add coffee grounds to the batter and top them with chocolate covered espresso beans. There are so many amazing candy companies in Cincinnati, but one of our favorites is Tickled Sweet in Milford, OH. You can find their gourmet candies
here.
 They use Kidd Coffee's beans in their candies!
If your loved one loves coffee as much as you do, then consider getting them a premium bean subscription with 
The Kidd Coffee Club
. My partner loves coffee and has recently fallen in love with the Kidd Coffee brand. He likes how this company focuses on quality instead of quantity. Though we all love coffee, it's hard to find a company that's willing to sacrifice profits by only roasting a small amount of beans to make sure that they are roasted perfectly rather than pumping them out in larger quantities at a faster pace. This is something Kidd Coffee always seems to do. They are very meticulous with their brewing methods. Therefore, the coffee beans that they produce are phenomenal and tastes way better than the more common brands of coffee. Their regional blends are
amazing
but they also have over 50 flavor options. BONUS, all their flavored coffees only have two calories, so it's a great way to indulge in a sweet treat.
Once you sign up for a subscription, your significant other can change which coffee flavors they'd like each month. They also have the option to receive coffee as often as every week, every month, or every quarter. It's free to sign up, easy to cancel, and you get coffee flavor exclusives just for being a member.
I'm sure your significant other would love to have a gift from you that is different and thoughtful. A unique bean subscription is just the thing anyone would want, no matter their taste in coffee.
Do you have a friend who always lets their coffee get cold before they finish it? Is that friend you? This handy gadget will keep your friends coffee warm all day, no matter how many times they forget about it. This is one of our pricier gifts but it is a truly great and handy one. 
Speaking of mugs, here's a more affordable option. These mugs are super trendy right now. I must admit, it's pretty fun to watch your espresso and milk slowly fade into one another. It's great for photos and looks great in an exposed cabinet. You can find these mugs in all kinds of different shapes and sizes. The are even little espresso mugs. 
Okay, this gift is an expensive one and should be for someone very special. I can guarantee the receiver of this gift will absolutely love it, though! SMEG is a beautiful brand and almost everything they make is out of my price range except for this sleek coffee maker. Just bask in it's beauty and you'll understand.
Want to really knock it out of the park with your gift? Go all out and get them an espresso maker. This one is affordable and works wonderfully. I would know, I own one myself! There are different attachments for if you'd like one or two shots of espresso, a wonderful frother, and it comes with a perfectly portioned coffee scoop! Your friend will be making barisa grade lattes in no time! May we just suggest pairing this gift with some
Kidd Espresso
to get them started on the right foot...
I hope this list has helped out your gift giving paralysis! We know Christmas time can be stressful but don't worry! Your giftees are sure to love some of the options on our list. Check out the
Kidd Coffee Gift Guide
for even more great coffee suggestions for the holidays. HAPPY GIFTING!