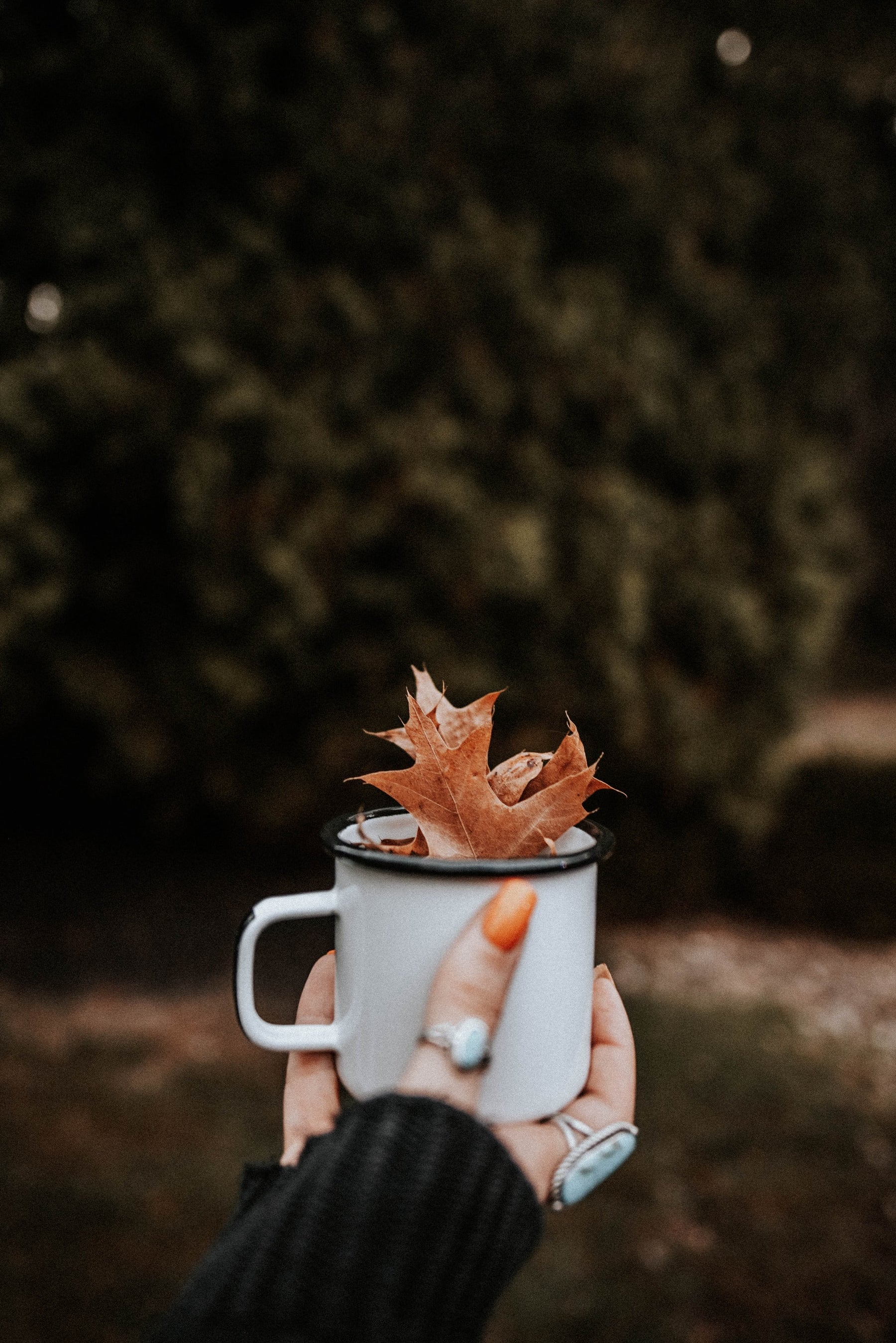 DIY Spooky Lattes
It's spooky season! That means it's time for chilly nights around a bonfire, ghost stories, and warm lattes. Have you ever thought about spookifying your lattes? Try out these recipes for a fun and cozy date night or to serve at your Halloween Party! 
Here's some basics before we get started...
Whipped Cream
Basic whipped cream only takes three ingredients and a mixer (or a little elbow grease if you don't have one).
Ingredients:
1 cup of heavy cream
1/2 teaspoon of vanilla extract
2 tablespoons of sweetener
First, let's start by putting our mixing bowl in the freezer. If you don't have a standard mixer, then you'll want to put your whisk in the freezer as well. Once They've gotten good and cold for about 10 minutes, pour in 1 cup of heavy whipping cream. I like the heavy assortment over regular whipping cream; it produces fluffier whipped cream and better stiff peaks. Then add 1/2 teaspoon of vanilla extract and two tablespoons of sweetener. You can choose from a variety of sweeteners like honey, confectioners sugar, or maple syrup. Once combined, add to your standard mixer and mix on high until you see stiff peaks form. "Stiff peaks" are when you can put your spoon in the whipped cream, pull it out, turn it upside down, and the cream has kept its mountain like shape. If you just have a mixing bowl and whisk; put the whisk in the bowl and hold it between the palms of your hands and rub them together like you were trying to warm them up. This will make the whisk spin quickly; therefore whipping your cream! The last step is to try not to eat it all before you top your drink with it, haha.
You can create any flavor of whipped cream you'd like. Just substitute your favorite flavor for the 1/2 teaspoon of vanilla!
Smokey Cinnamon Cream Latte
- Double Shot of Espresso
- 1/4 Cup of Milk
- 1 tbsp of Powdered Sugar
- 1/2 tsp of Cinnamon
- 1 Capsule of Activated Charcoal
- Whipped Cream
First, we're going to make two shots of espresso. If you don't have an espresso machine, there are other great ways to make espresso at home. Then, let's froth some warm milk. If you don't have a frother, you can heat up your milk on the stovetop then use a french press to froth the milk. 
Next, we're going to add our capsule of activated charcoal to our whipped cream and mix thoroughly. Our whipped cream recipe is listed above! This will create a "smokey" whipped cream topping for your latte. Add some cinnamon to taste, and voila! You have a unique and fun latte to serve at your next get together.
Fresh Grave Latte
Ingredients:
- 2 Crushed Graham Crackers
- Caramel Syrup
- 2 Shots of Espresso
- 1 oz of Kahlua
- Whipped Cream
First, let's prepare our glass for this delicious and beautiful latte. Rim your glass with caramel sauce by dipping the glass into a bowl full of caramel. You should get some really pretty drips down the sides as well. Then, crush up two graham crackers on a plate and roll the glass into it.
Next, combine two shots of espresso, 1 oz of Kahlua, and frothed milk into you glass. Top with whipped cream and sprinkle the remainder graham crackers on top!
If you want a darker edible "dirt"; you could also try using crushed up Oreos!
Iced Coconut Russian Zombies
Our last two recipes will leave you with warm fuzzy feelings; but this next recipe will chill you to the bone!! 
- 2 Shots of Espresso
- 2 oz Vodka
- 2 oz Kahlua
- 2 oz Coconut Cream
- Matcha Powder (for color)
- Whipped Cream
- Ice
First, prepare your two shots of espresso and let them rest for a bit. No one likes a watered down iced latte! Once they've had time to chill out, pour your shots over ice. 
Next, let's mix in our Vodka, Kahlua, and Coconut cream. Make sure to mix thoroughly! Then top with some delicious whipped cream...But first! Add a little matcha powder to your cream to make it green! Now you have a delicious zombie latte with an alcoholic twist.
Tag us at @thekiddcoffeeco if you try them out and we will repost!