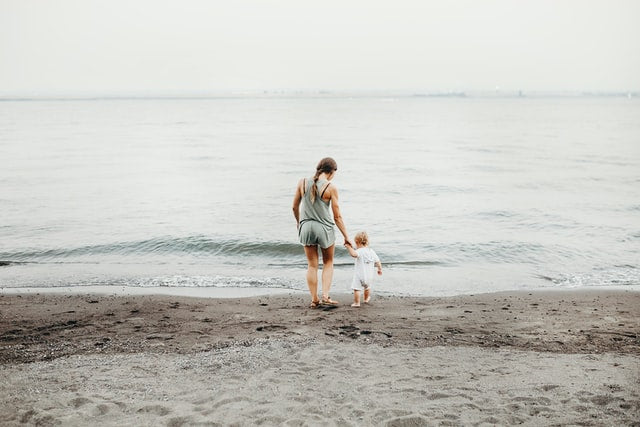 Coffee Mother's Day Gift Ideas 2021
  ...Did you forget there's a holiday fast approaching? Don't worry, it's okay. Mother's Day has that special ability to sneak right up on us.
ALL
of us, mom's included. How do they calculate this stuff, anyway? Does it really need to be different
every
year? 
  Well, complaints to the calendar workers aside, it's coming nonetheless. It seems like one of the hardest holidays to shop for too, because really after the first 18 you've probably run through the idea mill. Plus, let's be honest, the moms in your life deserve something perfect. Every. Year. 
  Never fret, though! Your friends at Kidd Coffee have the perfect selection of gifts for your Coffee-Loving Mama.
1. A Kidd Coffee Club Subscription
Take care of Mom's coffee needs all together! You can gift a Kidd Coffee Club subscription easily enough to make sure the special lady in your life has all the bases covered. The subscription makes any Kidd purchase 10% off AND ensures free shipping. It can be set to refill mom's coffee as often as she needs; whether she is a constant caffeine fiend or the occasional sipper, our website has the right brew for your brood. Simply go to Kiddcoffee.com and select the coffee you'd like. Click the "Subscribe and Save" option where it will allow you to choose the frequency of your deliveries. Upon checkout you simply enter Mom's address instead of your own and bam, she's all set! There's no obligation so you are free to cancel anytime (or more likely, hand the account off to her). She's sure to love some of the 20+ varieties available! 
 2. Black & Decker SmartGrind
  Maybe mom is set in her ways, and she just loves her Folgers. That's okay! She can still step her coffee game up. A home coffee grinder is an essential for any seasoned coffee drinker. The Black&Decker SmartGrind is available online or at your local Walmart and will run ya about 20 bucks. It is truly amazing what freshly grinding coffee does to your basic morning cup of joe. If your mom is the "preground for convenience" type of lady, I beg you to open her eyes. With this convenient handheld grinder there is no mess and no hard labor; she just pops some beans in the standard pot top and presses the button a few times. It will simply elevate the morning. It wouldn't hurt to grab her some Kidd Whole Beans, either, but the grinder is life changing in and of itself.  
3. Zucchini Bread Brunch
I'm not sure if you know this, but that awesome Zucchini bread from Little Rock Farms you guys love so much? Yeah, downtown Kidd Coffee locations can order you a WHOLE loaf. Mini loaves are also available for order. You can set mom up with one of the most delicious and unique breakfast choices, and the best part is it'll last her the whole week. Maybe she'll even share...a little. Little Rock Farms is located in Camp Springs, KY and is open to the public on Saturdays starting April 24th, too, if that's your neck of the woods. 
4. An Aeropress
So, Mom probably has her good ol trusty tried and true coffee maker. I wouldn't dare suggest you try to take that away from her. Honestly, unless she specifically asked, I wouldn't even suggest you get her a fancier coffee maker or anything. An Aeropress, however, is always great to add to the collection. The Aeropress is a small, reasonably priced, personal coffee maker that is swift and clean. The user just needs to microwave a cup of water, assemble the press, and viola! Perfect personal cup of coffee anytime, anywhere. I personally love my Aeropress go for weekends away from home as it's plastic and travels super easily. They are available at Target as well as online. 
5. Some Delicious Kidd-Cups
Is Mom a Keurig Gal? Don't worry! We've got her needs covered as well. Kidd Coffee offers several different blends of gourmet K-cups. I would also perhaps suggest getting her one of the reusable K-cups and some coffee sample packs so she can make her perfect k-oncoction herself. 
6. Ghirardelli Caramel Sauce
Ever wondered what our "secret ingredient" is? Well, I can't tell you. It's a secret. What I
can
tell you is that we use Ghirardelli products pretty often, and a solid winner is the caramel sauce. It just makes any coffee… a little bit better, ya know? The sauces are sold in Kroger stores usually in the baking section. Grab a bottle and just have Mom add about a tablespoon to her morning cuppa. You'll be her favorite kid again in no time.  
7. A Six Pack of Samplers 
If Mom's one of those people who just down their coffee however because they need the caffeine (hey, we've all been there), maybe you can ease her morning craziness with ready to go Kidd Sampler packs. Available in store and online, these samplers are pre ground and packaged to make one standard pot of coffee. They come as a Traveler Pack for the true coffee taster, or there are several flavor choices for the more adventurous among us. 
8. A Cold Brew Maker 
  Maybe your mom's not like other moms. Maybe your mom is a
cool
mom. She may be so cool she keeps her coffee cool too, which is why her very own cold brew maker can be life changing. I prefer the Takeya Deluxe Cold Brew Coffee Maker, which is available online, but there are many many available in store at reasonable prices. I found ours at T.J. Maxx. Not only is this little money saver simple to use, but it gives
you
the freedom to make whatever sort of cold you'd like. The instructions are super easy and they work with any coffee (but obviously the work BEST with Kidd Coffee). 
9. Two Pounds of her Favorite Coffee
Maybe Mom is SERIOUS about her coffee. So serious she's always running out and getting all annoyed because she has to go get coffee. Again. Well, we have 2-lb bags of some of the most delicious flavors available ready to go in store for only 25 bucks! Get mom stocked up, so she worries about one less thing. 
10. A Day Off
 I think this one is an oldy but goody for a reason. You know the song Girls Just Wanna Have Fun? Well, Moms Just Wanna Day Off. Go over early with some delicious breakfast and coffee (or her Aeropress you just got her) and tell her to relax. Vacuum for her or do the laundry. Mow the grass and make
sure
that woman isn't cooking that Sunday. Most importantly, give her a big hug. Moms are special, and even though it may be a silly Hallmark Holiday, that hug may be a better gift than all ten of these combined.