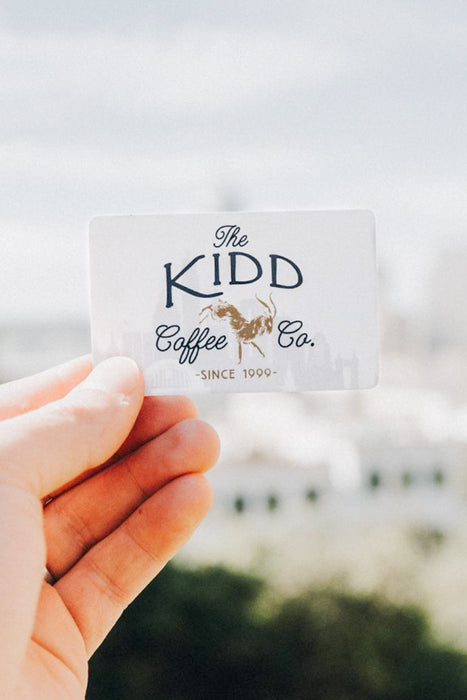 Our gift cards make the perfect gift for your coffee-loving friends!  We'll mail it right to you.  They can be used at any one of our downtown Cincinnati locations.  If you would like a custom amount, please call us at 513-381-4876 and we'll get you taken care of!
Note: our gift cards can only be used in our downtown Cincinnati locations. They can't currently be used to purchase items on our website.
INFORMATION ABOUT THE MATCHING PROGRAM:
There's no question the impact COVID-19 is having on all of us. To address the difficult realities our small businesses in downtown and OTR are facing, 3CDC/DCI, P&G, and Empower have teamed up and launched an exciting new gift card matching program - the Cincy Card Connection. When you purchase a gift card to a Downtown Cincinnati business, these groups will match it and present you with a gift card of equal value (up to $100) to a similar downtown business. One card supports two businesses. There are nearly 500 businesses on this list, including our own Kidd Coffee. Please follow instructions below to participate in this amazing gift card matching program and show your support to our small businesses!