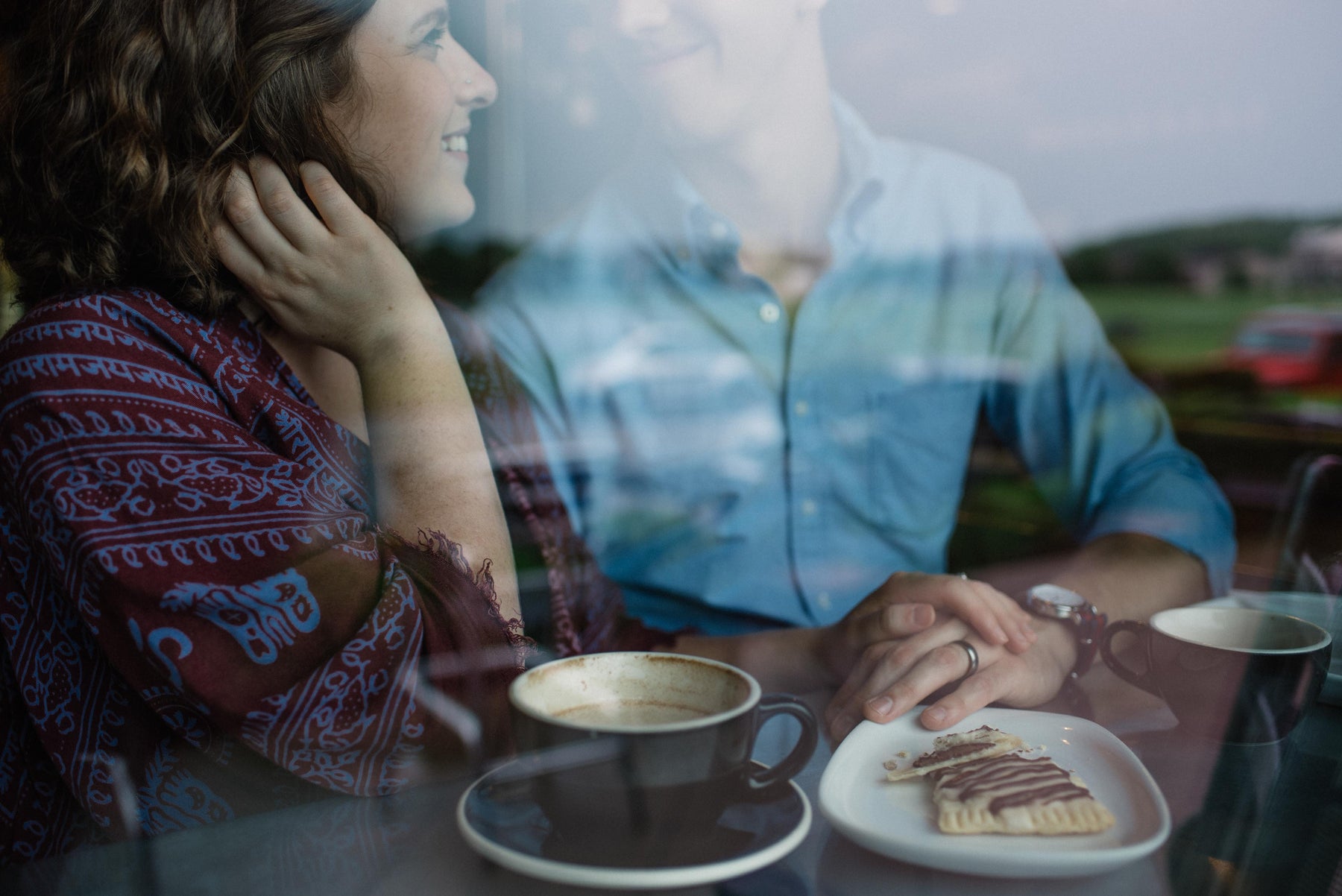 Valentine's Day Gifts For Coffee Lovers In 2021
Valentine's Day is around the corner and you probably have no idea what to get for your significant other. At home, we love a good cup of coffee; and we've been at home a lot lately. It is the perfect drink for any occasion and it even gets us through those slow Monday mornings working from home in our PJ's. Here are some fun Valentine's Day gifts to make your coffee lover one happy partner!
A CUSTOM ENGRAVED CHEMEX
Okay, so everyone knows the CHEMEX is the most trendy, cool looking, and tastiest way to make coffee at home. Receiving one as a gift alone would be amazing. But if you're looking to take it to the next level and create a super special gift that will remind your significant other of you every morning when they brew their good ole' cup of joe... then go all out and get it engraved with a special message or date! Though this is one of our more expensive options, it's sure to be super special gift they'll treasure for years to come. Check out their engraving options
here.
KIDD COFFEE CLUB SUBSCRIPTION
As Valentine's Day nears, you are trying to figure out what gift would be best for your significant other. We get it, it's hard to always know what will be the perfect gift. Chocolates are always a safe bet but sometimes you just don't want to get the ordinary items. If your loved one loves coffee as much as you do, then consider getting them a premium bean subscription with 
The Kidd Coffee Club
. My partner loves coffee and has recently fallen in love with the Kidd Coffee brand. He likes how this company focuses on quality instead of quantity. Though we all love coffee, it's hard to find a company that's willing to sacrifice profits by only roasting a small amount of beans to make sure that they are roasted perfectly rather than pumping them out in larger quantities at a faster pace. This is something Kidd Coffee always seems to do. They are very meticulous with their brewing methods. Therefore, the coffee beans that they produce are phenomenal and tastes way better than the more common brands of coffee. Their regional blends are
amazing
but they also have over 50 flavor options. BONUS, all their flavored coffees only have two calories, so it's a great way to indulge in a sweet treat.
Once you sign up for a subscription, your significant other can change which coffee flavors they'd like each month. They also have the option to receive coffee as often as every week, every month, or every quarter. It's free to sign up, easy to cancel, and you get coffee flavor exclusives just for being a member.
I'm sure your significant other would love to have a gift from you that is different and thoughtful. A unique bean subscription is just the thing anyone would want, no matter their taste in coffee.
COFFEE MUG 
You might be thinking...a coffee mug, really? Hear me out on this one. Not just ANY coffee mug. Make a list of some of your partner's favorite things and find the coffee mug that is *so perfectly and uniquely them*. Take a few days to research. You'll be surprised how many amazing options there are out there. If you do it right, it'll be a gift so special it will make them smile every time they take a sip from it. For example, I'm obsessed with dachshunds. My partner surprised me once with the cutest mug of a dachshund laying in a field with birds flying overhead and now it's the only mug I use. A coffee mug is also such a versatile gift. You could put it in a basket full of other goodies or stuff it full of treats,
Kidd's 1.5oz bags of coffee
, or other special things.
CHOCOLATE COVERED ESPRESSO BEANS
Chocolate...and coffee...together?? Honestly, what could be better than that! This is definitely a smaller gift that would be best paired with a few other small gifts or put inside a coffee mug. You could also bake some homemade brownies, add coffee grounds to the batter and top them with chocolate covered espresso beans. There are so many amazing candy companies in Cincinnati, but one of our favorites is Tickled Sweet in Milford, OH. You can find their gourmet candies
here.
HELP DECORATE THEIR COFFEE BAR
A lot of people always dream of having the perfect little coffee bar in their home. Decorated with cute signs adorning the walls, spreading the gospel of their coffee adoration. There are tons of different wall art options available or even customizable ones. You could go with some cute photos, text, plants, jars to organize all their coffee fixings, or this super cute framed quote from Jonny Cash on
Etsy
. It's both adorable and heartwarming. Along with decorating, you could also help "stock the bar"! Kidd Coffee is running a sale now until Valentine's Day - BOGO 50% off all 12oz bags. No matter what you find; just the thought put in to creating a special place where your S.O. can enjoy the peaceful process of making coffee will mean so much to them.