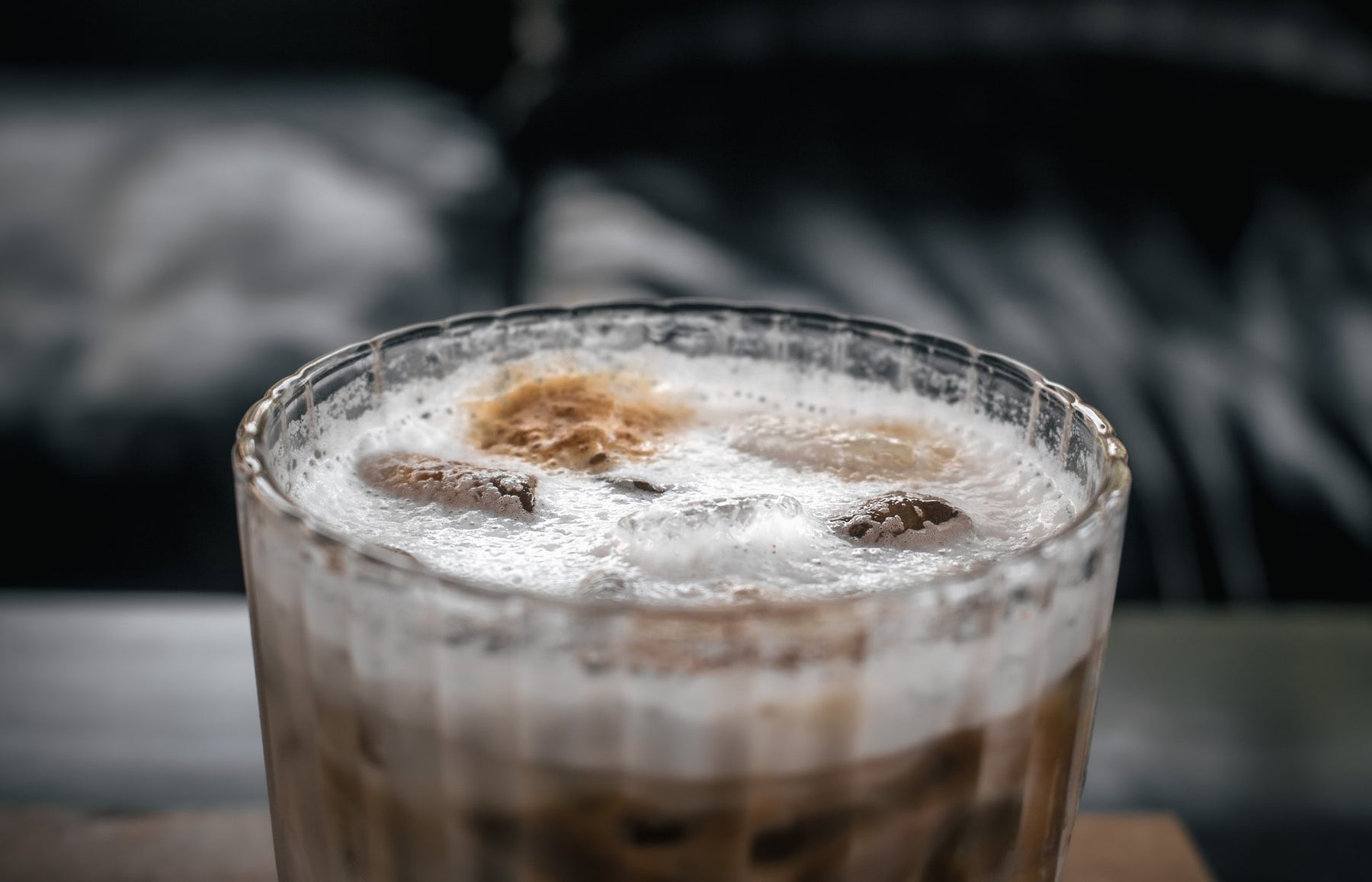 Refreshing Coffee Recipes For Summer
Summer is here and that means it's time to chill our coffee out! Here's some of our favorite recipes to get you ready for summer! These are a perfect way to keep your day to day cup of joe interesting or as a great refreshing addition to your backyard BBQ's.
This is an extra easy recipe because it only really requires the two ingredients in the name; mint leaves and coffee. If we really wanted to take this up another level, we would make our own cold brew at home. 
So, here's how you do it:
You'll want to grind your favorite roast of Kidd Coffee very coarsely. You can do this at home or specify the grind you would prefer when checking out online! Combine the grounds with water and let it steep for at least 12 hours. This will create a cold brew concentrate that will make your cup of joe in the morning even faster. 
Back to the mint part. Either buy fresh mint leaves from the store or pluck them from your garden and add 2-3 to your coffee. This is such an invigorating and refreshing way to start the day!
     2. COFFEE POPSICLES
There's nothing better than an ice cold popsicle on a hot day! There are so many flavor options when it comes to coffee popsicles. Can you imagine getting to gnaw on your favorite latte flavor all day?! Today let's make a refreshing summer recipe, chocolate strawberry. 
Kidd Cold Brew

Your Milk Of Choice

Ghirardelli Chocolate syrup

Strawberries

Popsicle Molds
The amounts you'll need will depend on how many popsicles are in your mold. We think you can measure with your heart on this one. First, let's start by cutting our strawberries. You want to cut them into thin slices so you get all the flavors in each bite. I'd recommend only adding 4-6 slices in each popsicle so the strawberry isn't overwhelming. 
Next, let's mix our cold brew, chocolate sauce, and milk of choice in a glass. Once you've achieved your preferred sweetness level, let's prepare the popsicle molds. We can make these popsicles extra fancy with a little chocolate drizzle on the sides of the molds. Once you're done with your drizzle, go ahead and start filling the molds half way with your coffee mixture.
Then, stop and add a few strawberry slices. Fill each of them up some more with the coffee, then add the remaining strawberry slices. This will help keep the strawberries spread throughout your popsicle. 
Freeze overnight and you'll be stocked with sweet summer treats the next morning!
This one may throw you off a bit and I understand; but don't knock it till you try it! Cold brew and lemonade surprisingly mix to have a nice flavor together. We'll also add a little sparkling water for that extra refreshing fizz. You could just buy some cold brew and lemonade from the store, but where's the fun in that? I'll show you how to make everything from scratch below.
For the Lemonade:
- 1 cup of filtered water
- 2 Lemons
- 1/4 cup Raw Sugar or Honey
Simply fill a cup with your one glass of water, squeeze the juice from two lemons in the glass. Then choose your favorite sweetener like raw sugar, honey, or even maple syrup! You could always add extra flavoring if you're into that. I personally love lavender in my lemonade.
For the cold brew:
- Coarse Coffee Grounds
- Filtered Water
- Cheese Cloth or Fine Strainer
You'll want to grind your favorite roast of Kidd Coffee very coarsely. You can do this at home or specify the grind you would prefer when checking out online! Combine the grounds with water and let it steep for at least 12 hours. This will create a cold brew concentrate that will be perfect in your arnold palmer cold brew.
For the Cold Brew Lemonade:
In a large glass, first pour your lemonade mixture. Then add your cup of cold brew and top with a bit of fizzy seltzer water. You can decorate the top of the glass with lemon peels, orange, or even lavender sprigs. Make it your own and let us know what you think of this recipe!
4. ORANGE CREAMSICLE SLOW SIPPER
Ingredients:
- 2 Coffee or Espresso Ice Cubes
- 1 Cup of Whole Milk
- 1 Tablespoon of Orange Flavored Simple Syrup
- One Squirt Of Orange Food Coloring
- As Much Whipped Cream As Your Heart Desires (and don't let anyone tell you otherwise)
Let's start off by prepping our beautiful colored and orange flavored milk. Follow the directions in our slow sipper blog for how to make flavored simple syrup. You can use slices of real oranges or an orange flavored extract. Once you've finished your syrup, go ahead and add 1 tablespoon to 1 cup of whole milk.
Next, the glam. For these recipes, I used a conventional Betty Crocker pack of food coloring but there are tons of natural coloring options out there as well. I used the BC Gel food coloring. It took quite a bit to get the color nice and vibrant. Use as much as you need to achieve the desired color. Mix until fully incorporated, the gel coloring takes a while to mix.
Next, we will prep our whipped cream. Once your stiff peaks have formed, go ahead and put it in the fridge to keep it nice and cold. If you listened closely at the beginning, I said we would need coffee ice cubes for each of these recipes. I hope you remembered to make them! 
 The Assembly: Start off by placing 2 coffee or espresso ice cubes in your coffee mug of choice. Next, add your colorful delicious milk and top with the fluffiest whipped cream known to man.
Enjoy this slow sippin' delight.
5. BRAZILIAN COFFEE COCKTAIL
Ingredients:
- 1/4 Cup of Chilled Espresso
- 1 Shot Dark Rum
- 1 Shot Coconut Rum
- Sweetened Condensed Milk (to taste)
- Coffee Ice Cubes
- Cinnamon
- Finely Ground Espresso
First, let's start by preparing our glass. Take your glass and dip the rim in a bit of condensed milk, then roll it in some finely ground espresso beans; like salt on a margarita rim! Next, let's take our coffee ice cubes out of the freezer and add 3 to our glass. Next pour your mostly chilled espresso over the ice. Make sure you chill it a bit so it doesn't immediately melt the ice. Add in your shot of dark rum, coconut rum, and your milk to taste. This is where you can decide how strong you want it to be! Finally, top with a dash of cinnamon and you're ready to enjoy!